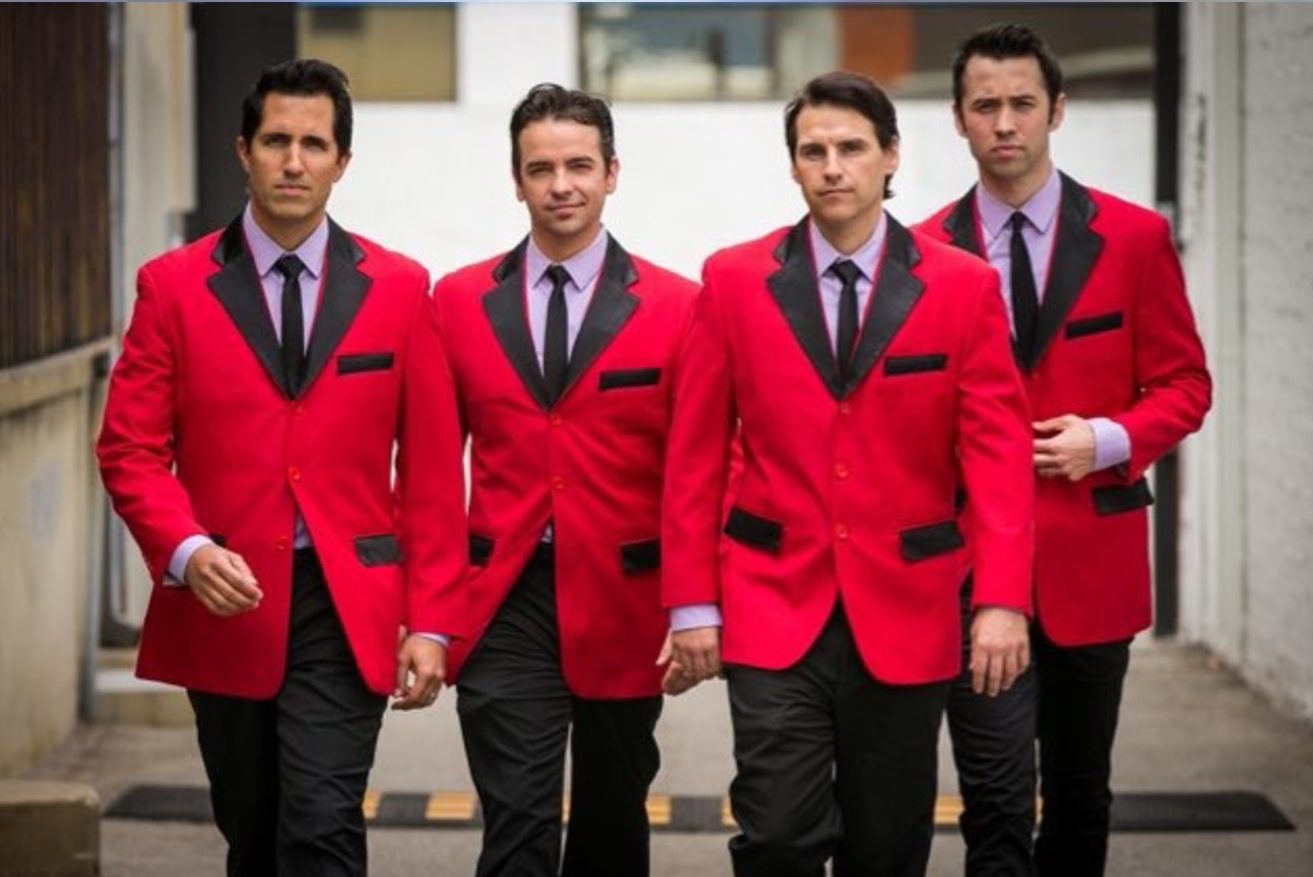 Featuring four of LA's most sought-after performers with Broadway, TV and film credits, "OH, WHAT A NIGHT!" features hits like "Sherry", "Big Girls Don't Cry", "Walk Like A Man" and more! This show takes you up the charts and behind the music with electrifying performances of the golden greats that took these guys all the way to the Rock and Roll Hall of Fame! With the movie release and tours happening all over the country, this show is hotter than ever! Treat your audience to an unforgettable performance with great choreography and the best vocals you will ever hear! The show can be backed up by one of our exclusive dance bands in conjunction with your special event, or the group can be featured as a stand-alone performance with pre-recorded tracks.
St. Alexius Medical Center Dinner/Dance
"Oh, What a Night!" performed at our physicians formal dinner dance last year. Their skills were exceptional, they played superb encores, and their energy was palpable!! We would hire them back, and we did!


Jeffrey Wener, M.D.
Brooke Gore and Branko Prpa Wedding Celebration
The Jersey Boys were fantastic! In addition to the performance, they mingled with guests afterwards and were extremely warm and willing to accommodate everyone with pictures and dancing!

They made the party and all guests stated to us afterwards that it was the BEST party they ever went to!
Jack Gore, Father of the Bride
"Oh, What a Night!" has been such a huge success at two client events so far, that we are using them again for a third time soon! They are so talented, fun, enthusiastic, entertaining and engaging that the audience can't help but sing along (and often dance along) to their performance. I would highly recommend them again and again for an event, from a wedding post-dinner surprise to a corporate event! Truly an A+!
Reva Nathan, Event Planner